Squash are thriving in the new greenhouse at Cooperativa Tierra y Libertad
Cooperativa Tierra y Libertad: A Cascades Cooperative Member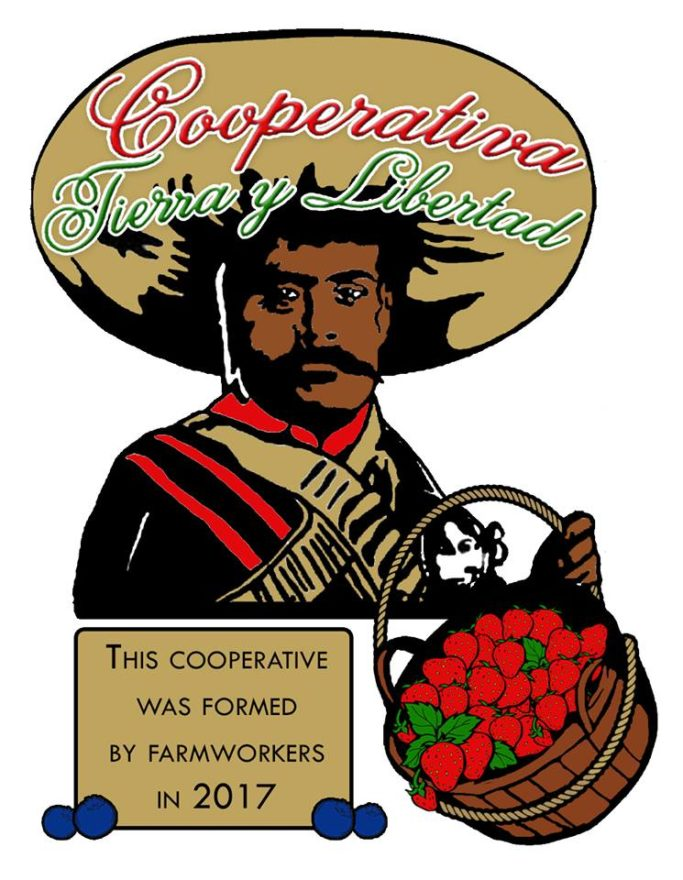 By Sascha Fischel-Freeman
Cooperative Development Coordinator | Community to Community Development

It's been a busy Spring for farmworker member owners at Cooperativa Tierra y Libertad. The last year brought many challenges for the co-op, for example, last summer's climate change-induced heat dome decimated the co-op's raspberry crop. At the same time, Tierra y Libertad's members used this as an opportunity to practice climate resiliency in their planning for this year's crop and made a decision to transition away from raspberry production and toward production of foods that are culturally relevant to farmworker communities.
The co-op is still producing blueberries this year; however, they are also producing for the first time: nopales, chilacayotes (squash), tomatoes and chicken eggs.
From top: Tomatoes are staked outside in neat rows at Cooperativa Tierra y Libertad. Ramon Torres (at left) works with a co-op member to build a chicken coop for organic egg production.
They also completed construction of a basketball court — so that farmworker communities can come and play sports together.

For farmworkers, Cooperativa Tierra y Libertad is more than a business, it's a community space where they can gather, spend time with family, play sports, have fun, and break bread together.

Follow the cooperativa on Facebook and Instagram.