A Cascades Cooperative Member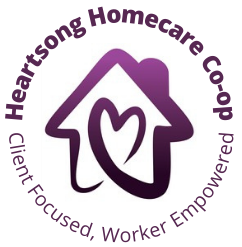 Continuing in the tradition of highlighting a different local cooperative in our newsletters, this month we shine the light on Washington's newest homecare co-op, Heartsong Homecare Cooperative.

Heartsong opened for business on September 1, 2021, as a licensed homecare agency serving Skagit and Island counties. This co-op is made up of certified caregivers who provide assistance in the homes of their clients: elders and people with disabilities.


Personal care provider is currently the fastest growing job in the United States and there is a huge shortage of qualified caregivers. Traditionally, a job that paid poor wages and had high turnover, homecare's wages have not kept up with the demand. Heartsong Homecare Co-op set up an office in Anacortes, WA, hung their sign, and became the 5th homecare co-op in Western Washington.

Interview with Kathie Rivas – Administrator of Heartsong Homecare Co-op

What services does your co-op provide?
We assist our clients with the activities of daily living and help them to live as independently as they can while actively engaging them and making them feel valued and cared for. That can look like helping with personal care such as bathing assistance, medication reminders, or dressing. It can be cooking, light housekeeping, laundry, or changing bedding. We also take clients to doctor's appointments, therapies, grocery shopping, and social events.

Why did your members choose the cooperative business model?
Many of our members have previously worked for franchised homecare agencies where they did not feel valued as employees beyond the money they generated for the company. The turnover rate is really high in those agencies and many caregivers feel they aren't allowed to provide the quality care they want to provide.

At Heartsong we wanted to do things differently. Not only do we want to earn a living wage, we want every caregiver to have a voice in the future of the company. We want to put the profit from our hard work back into the hands of the people who did the work, not corporate owners. Some of us who formed this co-op live in a cooperatively-owned Resident Homeowner's Community so we were familiar with the co-op model. We were also aware of the other four homecare co-ops in Western Washington and knew this would be a good model for our co-op.

What are some of the advantages of being a co-op?
The advantages to caregivers are that we are all empowered and inspired to give our best selves. We are the business owners and we work together as a team of equals, supporting and listening to each other. Caregivers are asked for their input in decision making and they influence the direction of the co-op. It is a work experience that many caregivers have never experienced.

There are also advantages for the clients. We believe that caregivers who feel supported, heard, and empowered will provide the best care for their clients.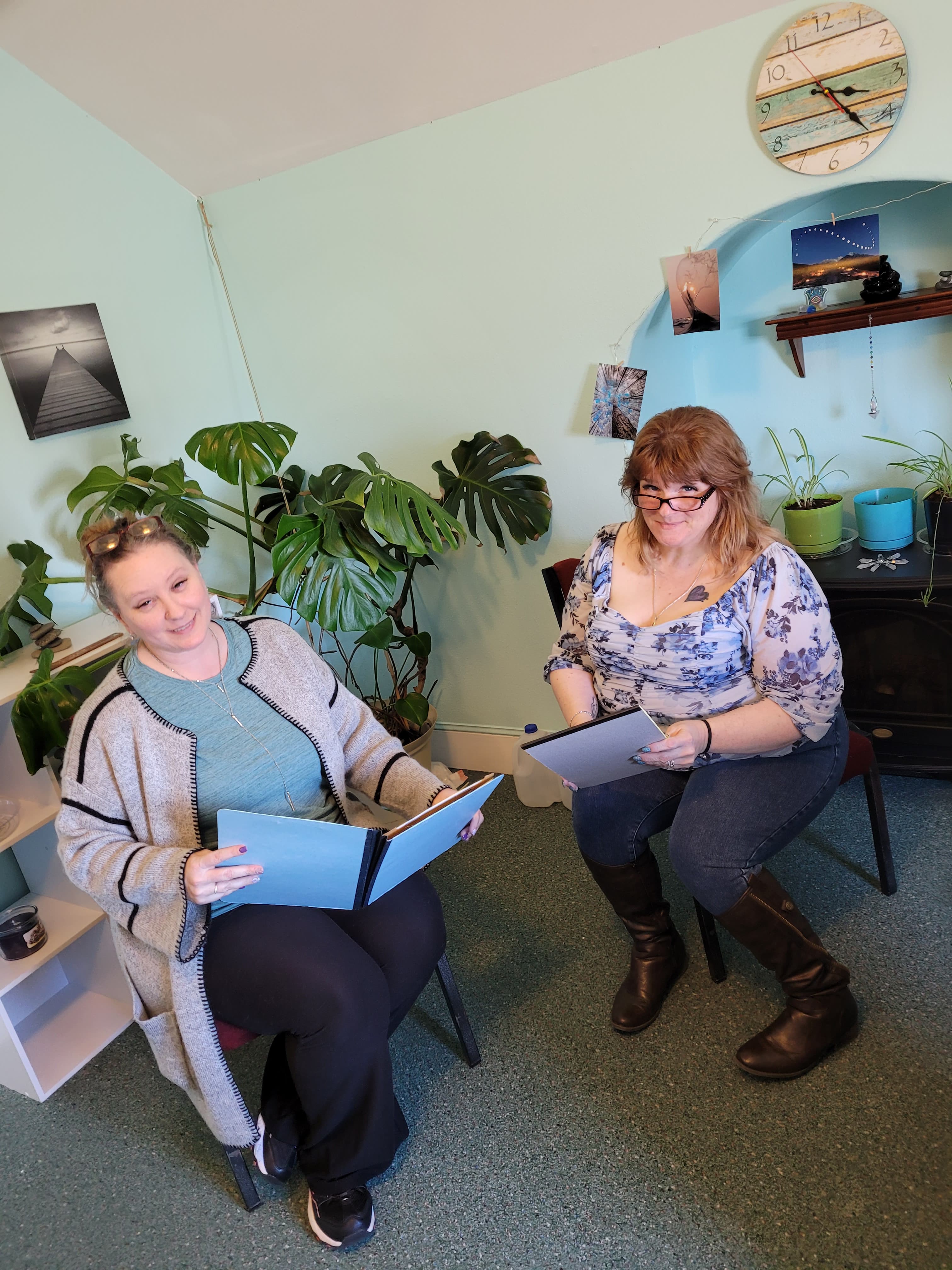 What is one way Cascade Cooperative members can promote your co-op?
It is our goal to share our co-op with all of Skagit and Island County. We just want people to know that we are here and willing to help anyone who might need our help. We just need to get our name visible in our communities so that people know they have options in homecare.

How does a homecare co-op differ from a traditional homecare agency?
A homecare cooperative is different than a traditional agency in that the workers (caregivers) own the business. Each member gets to participate in the direction of the co-op and their opinions and ideas get to be heard. We are encouraged to speak to our other members about best practices for each client and no one person is above another. Because we all own a share of the company, we all work harder and have a huge sense of pride in what we do. We all work to make the best working environment for our clients and each other.

What are the long-term goals of Heartsong?
We all want our co-op to be a thriving senior care organization that people know and trust. We want to be a foundational part of our communities. We will provide outstanding, consistent care to our elderly and vulnerable populations and at the same time provide stable, profitable jobs for caregivers.