In early August, representatives from co-ops across the Pacific Northwest region convened in Olympia to discuss the formation of a regional co-op network to provide mutual support for the cooperative movement.
In addition to representatives from Cascade Cooperatives, attendees included representatives from Olympic Cooperative Network (Jefferson, Clallam, and Kitsap counties), CoSound (Thurston county), Oregon New Economy Project and SympbiOp (Portland), and Spokane Workers Cooperative. The event was organized and facilitated by staff from Northwest Cooperative Development Center (NWCDC) and hosted by Burial Grounds Cooperative.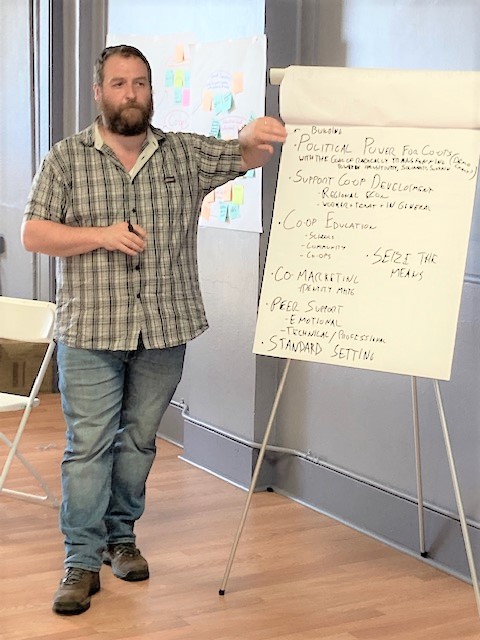 Attendees explored ways that such a network can support existing co-ops and connect new co-ops to the larger community by focusing on six areas: build political power for co-ops in the region, support co-op development, provide co-op education, develop co-marketing, create peer support among members, and set standards for cooperatives in the Pacific Northwest.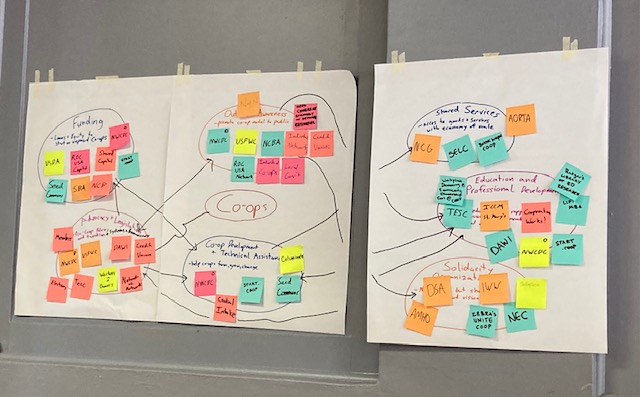 Cascade Cooperatives is excited to participate in this regional network and we look forward to collaborating with the greater cooperative community.
NWCDC contributed to this update