By Kris Buettner, Administrator, Circle of Life Caregiver Cooperative
The weeks since our initial efforts to purchase hard-to-locate additional personal safety equipment for our home care cooperative have swirled together. Daily, I am confronted with another layer of my limited ability to comprehend the immeasurable impacts of COVID-19 on our community and the world.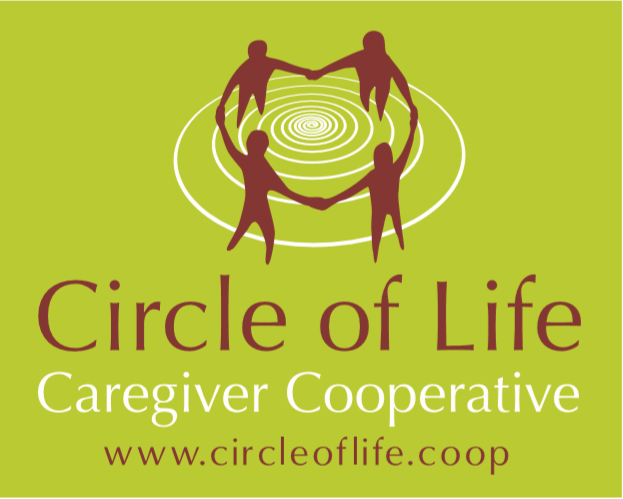 I am still isolated, but back in the COL's office, reaching through online portals to our clients and co-op members to keep us rolling along. Every day brings me closer to our shared humanity, to what is really important in life, and how my intentional effort to swim in the co-op stream has honed my heart and gives me hope.
For Circle of Life, our lifeline was a grant from the Cooperative Development Foundation (thanks to efforts by the Northwest Cooperative Development Center). We are part of a living and breathing cooperative movement that has the foundation of flexibility to withstand the social and economic changes that are evolving around us. We have the shared intentions and values to rise and help rebuild a more sustainable, diverse, and kind world.
Salute!
Learn more at the Circle of Life website or follow them on Facebook.