Newsletter Vol. 1, June 2020
Q & A with Ramon Torres of Cooperativa Tierra y Libertad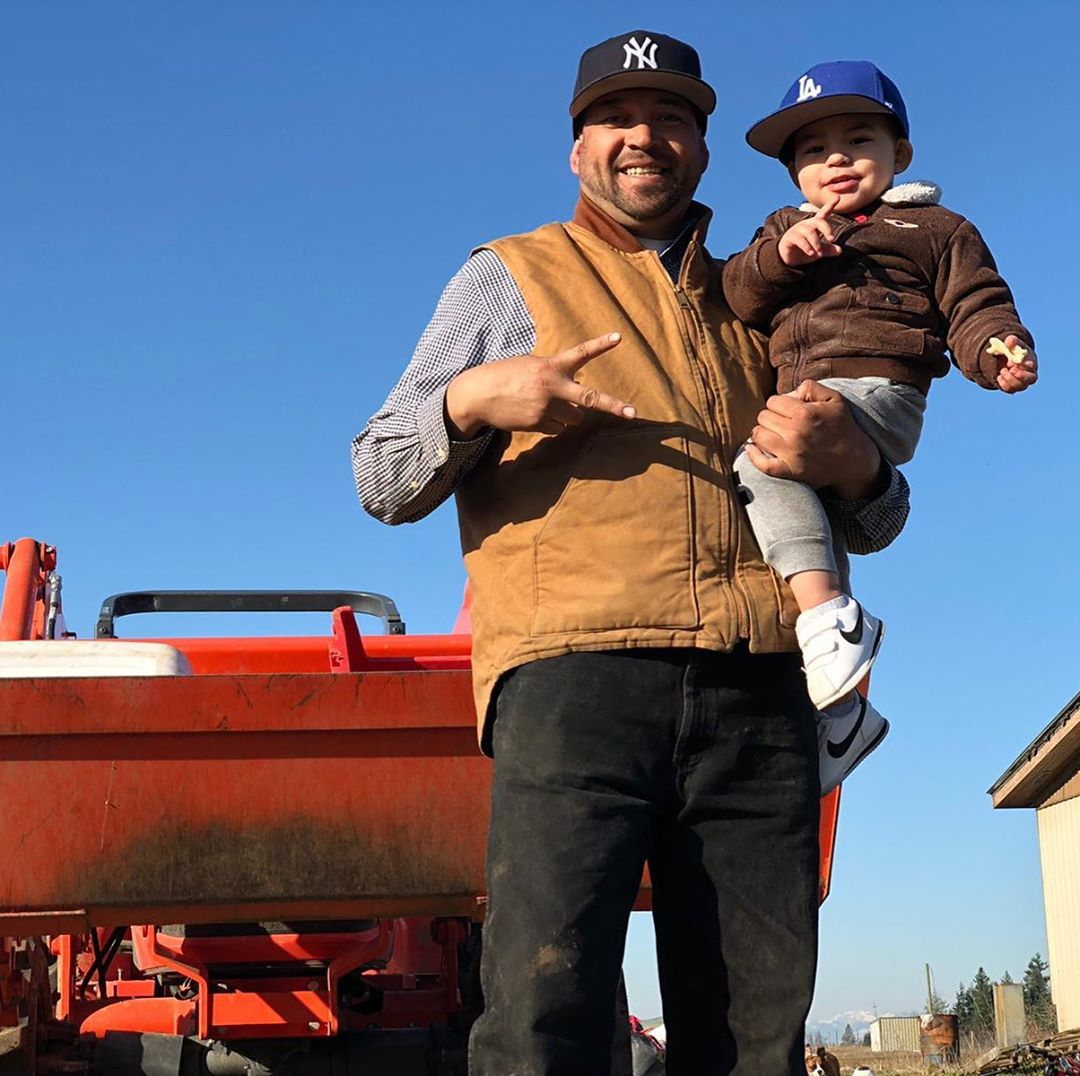 Ramon Torres and his son take a break at the farm for a photo. Torres is a founding member of the Cooperativa Tierra y Libertad farming cooperative in Whatcom County and has been involved with CTL since its creation in 2016. Photo courtesy of Cooperativa Tierra y Libertad.
By JoAna McNerthney, Cascade Cooperatives Steering Committee Member
J: What's the best thing about being a member of your co-op?
R: The best thing about being a member of CTL is that there is a progression from worker to membership and we also have the opportunity to be an owner of the farm with five houses.  As a founder and owner I will live in one of the houses with my family.
J: What does your co-op do exceptionally well?
R: We grow food organically; we work without supervisors or managers.  We provide breaks and allow workers to choose their own schedule.  We have education on how to transform from worker to owners. Lately, we have had an increase in the number of workers because they are realizing that they can become owners.  They are seeing an alternative to capitalism.  Our coop gives workers an opportunity to participate to become an owner with a house and land.
J: How do co-ops improve our community?
 R: Part of our work is education about cooperatives and serving the community.  To serve the community we are planting a garden where we sell vegetables for a dollar.  We are planting organic healthy food to be able to sell it to the community at a price they can afford.  It will be a sliding scale. 
J: In general, there is a large difference between coops and non-coops.  
R: Coops are made from the point of view of the members.  Other businesses are made for the profit motive.  In a coop the revenue goes straight to the workers instead of through the owner.  In a coop our knowledge is respected, there is transparency and it is logical.  Wages and benefits are better. 
J: How can Whatcom County co-ops benefit from a network like Cascade Cooperatives?
R: In case of an emergency, like we are in right now, a network of cooperatives should be well informed of the needs of the coop and be able to react.  The process to apply for funds during this pandemic aren't working.  The network should be responsible to its members. 
J: If your co-op had a mascot, what would it be? 
R: Dogs, goats and pigs
Follow Cooperativa Tierra y Libertad on Facebook or Instagram.
Donate at foodjustice.org (please note Tierra y Libertad in your donation), or mail a check payable to:
Tierra y Libertad to PO Box 963, Bellingham WA  98227.
Co-op-ing during COVID:
A glimpse from Circle of Life Caregiver Co-op (COL)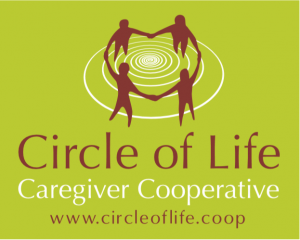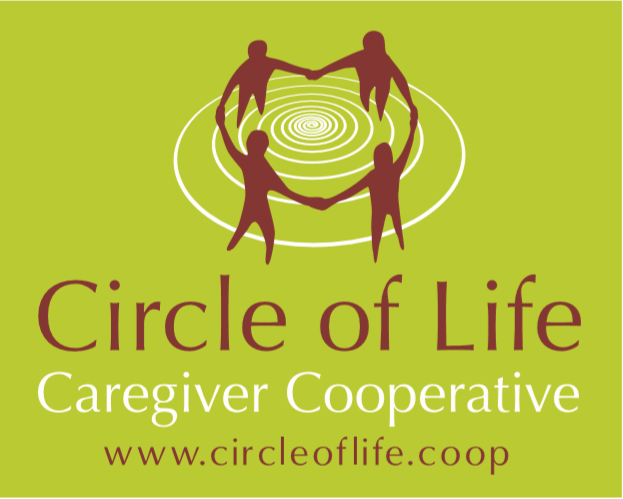 By Kris Buettner, Administrator, Circle of Life Caregiver Cooperative
The weeks since our initial efforts to purchase hard-to-locate additional personal safety equipment for our home care cooperative have swirled together. Daily, I am confronted with another layer of my limited ability to comprehend the immeasurable impacts of COVID-19 on our community and the world.
I am still isolated, but back in the COL's office, reaching through online portals to our clients and co-op members to keep us rolling along. Every day brings me closer to our shared humanity, to what is really important in life, and how my intentional effort to swim in the co-op stream has honed my heart and gives me hope.
For Circle of Life, our lifeline was a grant from the Cooperative Development Foundation (thanks to efforts by the Northwest Cooperative Development Center). We are part of a living and breathing cooperative movement that has the foundation of flexibility to withstand the social and economic changes that are evolving around us. We have the shared intentions and values to rise and help rebuild a more sustainable, diverse, and kind world.
Salute!
Learn more at the Circle of Life website or follow them on Facebook.
Newsletter Vol. 2, September 2020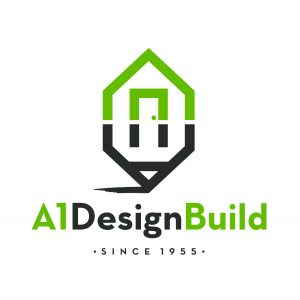 Update from A1DesignBuild, a Cascade Cooperative Member
By Patrick Martin, A1DesignBuild General Manager

Reimagining what could be is on the minds of many right now, and here at A1 it's no different. Amid the punctuations of fear, hope, anguish and uncertainty brought on by simultaneous health, economic and social crises, our worker-owned cooperative has forged ahead with the business of making a new name for itself.
 
At the age of 65, A-1 Builders and Adaptations Design Studio is simplifying our name. We are now A1DesignBuild. This change better reflects our integrated approach to making better homes. We kept the A1 because it is honors our legacy and defines the top-grade work we perform at the drawing board and in the field every day. This shift in brand clarity also points to our commitment to deliver well-priced, high-performance custom homes, historic renovations and remodels.
 
This moment of transition is further marked by A1's growth as a worker-owned cooperative, one of two in Bellingham and only a handful in the state. It also reinforces our commitment to a healthy and equitable work environment. We believe that each person on our team deserves to share in the success of our collective work, but also the governance of our co-op.
 
We witnessed the full strength of our co-op as the pandemic hit home in March. Remarkably, each employee offered to voluntarily reduce wages until a plan could be executed. As co-op members, we are not trying to save "my" company, we are working to preserve our company, and everyone is participating in that effort. This translates into creativity, loyalty and fellowship in a difficult time. It makes us more resilient, and that's what A1 is all about.
 
The team at A1DesignBuild is ready for this new chapter.
 
We have solid safety protocols in place to protect the health of homeowners and employees. We're on solid financial footing, and we're deep in the process of determining how best to deploy our skills and resources to build a more just and inclusive community. We are grateful to all in this community that have patronized and supported our team.

Here's to another 65 years of great homes in this amazing town.
Save the date for the 2nd annual Cascade Cooperatives Co-op Month event.
How is Bellingham/Whatcom County preparing for our economic future? Can cooperatives play a stronger role in strengthening our local economy?
Join us for this engaging discussion—
Thursday, October 22
6 pm on Zoom
Free webinar
Some U.S. cities are investing municipal funds in cooperative development as a way to build economic resiliency in their communities. Could their successes offer a guide for Bellingham and Whatcom County?
Learn how two U.S. cities with long, rich cooperative histories—Madison, Wisconsin and Oakland, California—created initiatives to dedicate municipal funds to strengthen cooperative development and build economic resiliency. Details and registration link will be shared in our next email and posted on our website in October.
We want to reach everyone in our community interested in cooperatives and the cooperative movement! How can you help?
Encourage your staff or members of your cooperative to sign up to receive our email. We promise never to send too much email or to share your info.
Follow us on Facebook.
Visit our website.
Share this email using the links below.